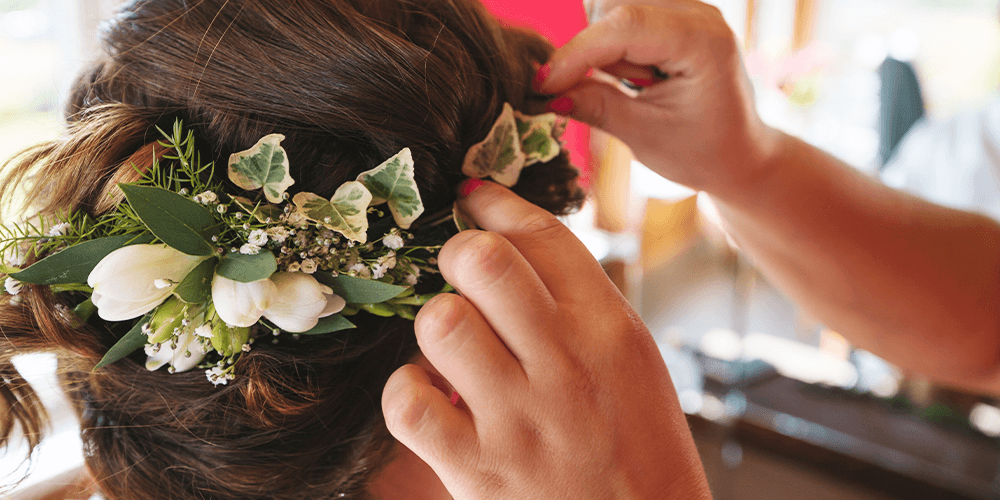 You have your dress and venue and your bridal bouquets selected, but you're looking for a little spice""something special that displays your true personality and style. A bridal flower crown is an easy and effective way to make your day even more special.
We have some amazing ideas on different styles and how to choose the best bridal flower crown""these crowns will make you feel like a princess on your special day!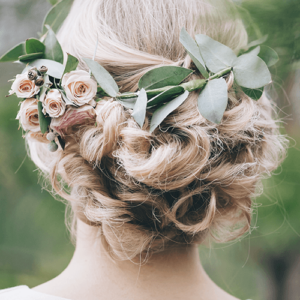 Elegant and Timeless
If these adjectives describe your wedding aesthetic, this flower crown is for you. When we think elegance and timeless, we think roses. Full-sized roses may be a bit big for a flower crown, so we are thinking of mini roses. But of course, whichever size rose sounds better to you is the correct one. Choose whichever colour suits you and your wedding flowers and the overall vibe of your best, and pair these elegant flowers with some seeded eucalyptus. Not only will you be the epitome of a timeless bride, but you will smell great doing it. If roses all around the crown are too much, focus the design on one side of the crown, and cover the rest in a different greenery or more seeded eucalyptus for the timeless bridal flower crown you've always been picturing.  

Exotic and Spicy
Perhaps you're having a destination wedding, or you're just a bride that likes a little spice in your life. This style can be a delicate bridal flower crown but also a show-stopping stunner. For this one, we recommend Dendrobium orchids, which come in several different colours.
Line your entire flower crown with these dainty, small beauties, or place them sparingly with an accent filler or greenery. We like the idea of this design being all around the flower crown, but of course, concentrate it to one side, the front, or the back if it suits you better. This style is also a great choice for young flower girls.  
Simple and Classic
Maybe you have a veil that you absolutely love but want to dress it up with a bridal flower crown. A baby's breath flower crown is a fantastic way of adding classic simplicity to your bridal style and would look fantastic with your veil without pulling focus. This is another dainty and delicate look that works for a flower girl's crown.  
Colourful and Fun
Bring some colour to your wedding day with your flowers! For this flower crown style, you can use any flower you desire, but some of our favourites would be daisies, coloured mini roses, or coloured wax flowers with the focal flower of your choice. We love the idea of this design being concentrated on one side/front, or you could even start smaller and more narrow near the front and thicken the design as it reaches the back above your up-do.  
Seasonal and Sexy
Whenever your wedding might be, there is always a flower in season waiting to be made into a flower crown for your big day. A spring wedding would suit daffodils or hyacinth. Perhaps you're getting married in the summer or early fall, and you're obsessed with sunflowers (some varieties can be quite small). Maybe you're having a winter wedding and love the idea of a bridal flower crown with holly and Christmas greenery or small red berries and cedar.  
A lot of these designs may look daunting and complicated to try on your own. If that's the case, leave it to our experienced and skilled staff at Salisbury Enjoy Floral Studio, who would be thrilled to construct the bridal flower crown of your dreams for the big day you've been waiting for.