As summer graces us with its warmth and longer days, it's time to make the most of our outdoor spaces. For homeowners in the greater Edmonton area, Salisbury Greenhouse is your go-to destination for taking your yard from beautiful to extraordinary.  
 So, let's explore how water features and garden decor can enhance your outdoor oasis, providing inspiration and practical tips for creating a stunning garden retreat. From the soothing sounds of water to captivating garden decor, dive into the world of transforming your yard into a breathtaking haven. 
Water Features: Creating Tranquility 
Add a touch of serenity and visual interest to your yard with water features. Our greenhouses offer an exquisite range of options, from elegant fountains to shimmering ponds. The gentle sound of water cascading creates a tranquil atmosphere, providing a peaceful sanctuary right in your backyard. Consider the available space and choose a water feature that complements your garden's style. Whether you prefer a contemporary look or a more natural aesthetic, water features become captivating focal points that bring joy and a sense of calm to your outdoor environment. 
Garden Decor: Infusing Personal Style 
Infusing your personal style into your outdoor space is made easy with Salisbury's diverse selection of garden decor. Explore decorative planters, statues, wind chimes, and yard art that captivate and inspire. Each piece adds texture, color, and character, transforming your garden into a work of art. Experiment with different themes and materials to create a cohesive and visually stunning space that reflects your unique personality. Whether your style is traditional, modern, or eclectic, our stores have the perfect garden decor to help you express your creativity and make your yard truly yours. 
Maximizing Small Spaces: Cozy Outdoor Retreats 
Even with limited space, you can create a cozy outdoor retreat that feels like an extension of your home. There is a growing trend of maximizing small spaces with solutions such as vertical gardening, container gardens, and hanging baskets. These options allow you to add greenery without compromising on space. Incorporate twinkling string lights, comfortable seating, and fragrant flowers to create an intimate atmosphere. Embrace the charm of a small yard by transforming it into a private oasis where you can relax, entertain, and enjoy the beauty of nature. 
Maintenance Tips for Long-lasting Beauty: 
To ensure your water features and garden decor continue to enhance your yard's beauty, it's essential to provide proper care and maintenance. We recommend regular cleaning and upkeep of water features to keep them in pristine condition. For garden decor, protect it from harsh weather conditions by moving delicate pieces indoors during winter or securing them firmly. Additionally, watering and fertilizing your plants regularly will keep them healthy and vibrant, maintaining the overall aesthetic of your yard. By following these maintenance tips, you can enjoy the long-lasting beauty of your water features and garden decor for years to come.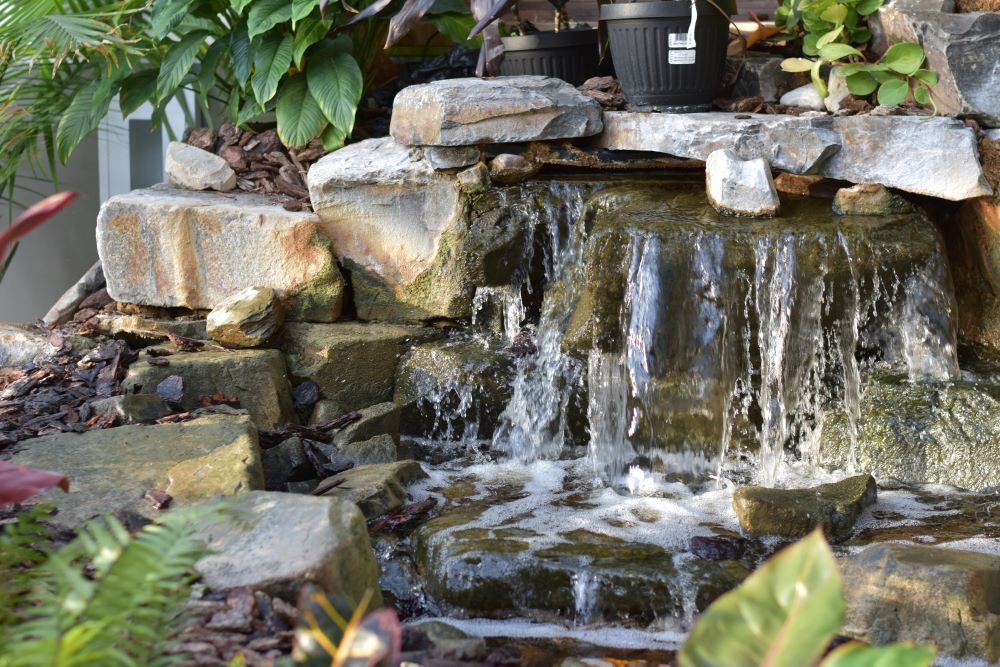 Salisbury is your partner in transforming your yard into an extraordinary outdoor oasis. With a stunning array of water features and captivating garden decor, you can create a space that reflects your personal style and brings joy to your family. Discover the tranquil charm of water features, infuse your creativity into every corner with garden decor, and maximize small spaces with thoughtful design. By maintaining these elements, you'll ensure your yard remains a breathtaking sanctuary throughout the seasons. Let Salisbury Greenhouse be your guide as you embark on this journey of enhancing your yard with the magic of water features and enchanting garden décor!