We're not quite done with winter yet here in Edmonton, with snow, wind, and the cold still keeping our gardening days at bay. While you're anxiously awaiting the triumphant return of the growing season, now's a good time to check in with your winter landscape to see which of its members are handling the elements and which might need some extra TLC. As always, we at Salisbury Greenhouse are here to help! Here are some of our favourite winter landscaping tips to help you prevent winter woes from turning into springtime scars.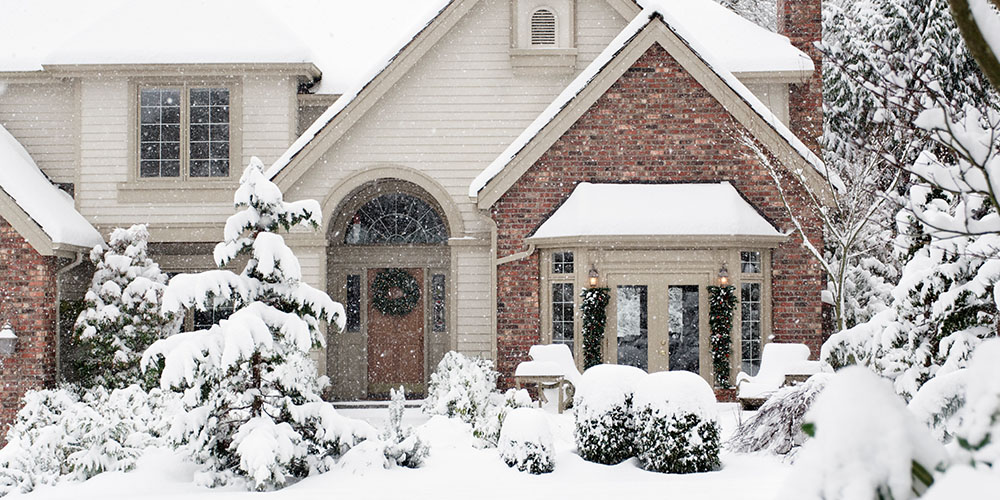 How to Help Plants Survive the Edmonton Winter 
It's likely (and entirely understandable) that you're more concerned with enjoying that hot cocoa by the fire right now than you are with winter landscaping. However, we can assure you that many of your garden favourites probably need some serious loving right now, so taking a few extra minutes during your snow and ice removal routine to safeguard your plants over the winter is well worth the effort. During the winter, many trees and shrubs succumb to more than just the weather; how we manage and maintain our landscapes over winter also profoundly impacts the shape of our yards and gardens once spring comes. To help your landscapes make it out of the enduring winter cold in one piece, consider implementing these landscaping tips into your daily winter maintenance routine:
SNOW REMOVAL
Edmonton is known to get some serious snow dumps, and regular snow removal is a standard Albertan winter practice. With this annual influx of snow, however, also comes several landscaping maintenance concerns. After all, we all know too well how challenging it can be to keep our outdoor plants safe during times of endless snowfall in winter, combined with freezing temperatures and blistering windchill.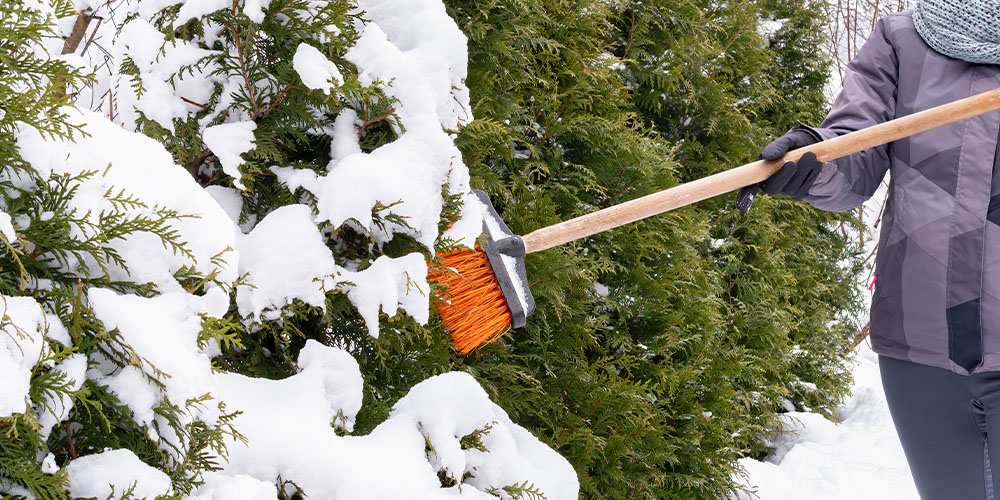 To help your trees and shrubs through this endless winter snowfall, gently shake off any heavy snow build-up before it freezes. Heavy snow and ice can break branches and should be removed regularly to avoid build-up. However, if the ice is too thick, it may be best to leave it to melt come spring to avoid snapping weaker branches. If you're expecting a major snowfall, or a drastic drop in temperatures is on the way, take a quick look around your landscape to see if any of your protective covers have come loose in high winds and take the time to re-enforce them. Even a short burst of -40 can be dangerous for young trees and shrubs. 
We also advise caution when shoveling snow off driveways and pathways lined with delicate border plants and shrubs, as it's easy to miss and damage plants hidden in the deep snow. Also, be sure to form your snow piles away from prominent landscaping features, such as trees and larger plants, bushes, and shrubs. Doing so will help keep melting snow away from root zones, preventing accidental breakage or salt damage from occurring to your landscaping.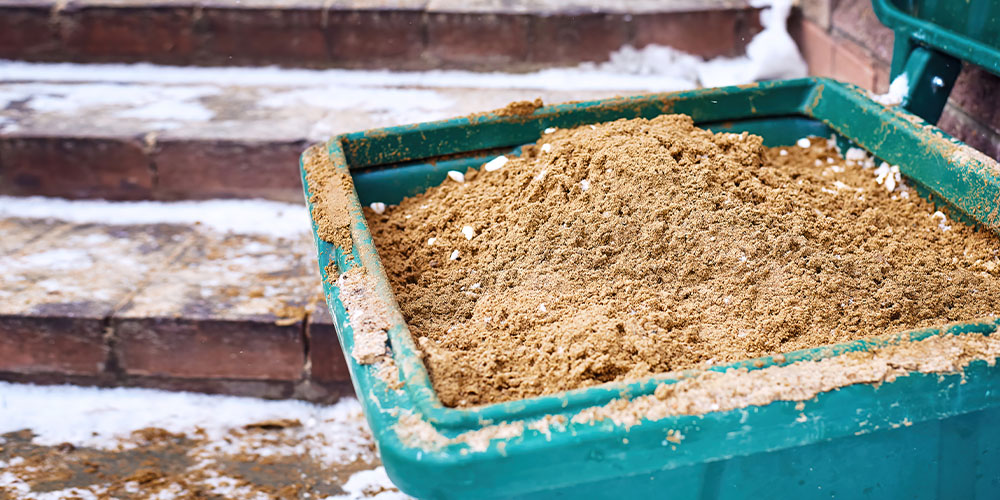 SALT DAMAGE
Salt is a great de-icer, and is fantastic at preventing slips and falls when roads and walkways get frozen. However, it can also wreak havoc on your winter landscape. When a plant soaks up salt ions from our winter de-icing practices, it can suffer symptoms like curled-up leaves, disease, and even plant death. While keeping our beautiful pathways clear and safe is a crucial part of winter landscaping, it's also important to keep our plants happy. Using salt alternatives like sand, gravel, kitty litter, or even calcium chloride can prevent your winter landscape from suffering needlessly. 
We also recommend setting up barriers to protect your roadside trees and bushes from salt spraying off the street. A burlap screen or snow fence are great options to keep excess salt splashed by passing vehicles from tarnishing your landscape. When the weather warms up, thoroughly flush all root areas that may have been exposed to salt during winter, allowing it to flush deep into the ground. While you may be diligent, you can't always control what your neighbours or city crews are putting down around your home. 
If you're looking for the best winter landscaping tips for Alberta, Salisbury Greenhouse has you covered! Our experts have all the information you'll need to keep your landscape safe and healthy. Visit us at our Sherwood Park or St. Albert location today for more ideas to help you get your garden safely through the last days of winter and into the bustling spring months ahead.