We know it's still cold in Edmonton, but you'll be ready to tackle that spring cleaning you've been waiting all winter for any day now! We're sure you're as eager as we are to start overhauling the winter mess, but before you start, let's look at some eco-friendly ways you can get your yard ready for spring without disturbing some very natural processes. 
Eco-Friendly Spring Cleaning Tips 
If you want to go completely eco this spring, here is what we recommend for cleaning, landscaping, and general yard decluttering before the busy blooming season ahead: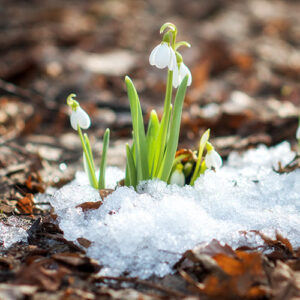 Be Patient
We're all excited to kickstart spring, and the chore list for your garden might be a mile long, but remember that patience is a virtue! Keep in mind that some little critters are still in hibernation mode and rely on piles of debris and leaves to keep warm and safe in the intense Alberta cold. We recommend waiting for daytime temperatures to consistently reach at least 10ºC before fully launching into spring cleaning mode. We also don't recommend that you mulch too early, either, as doing so can slow down your soil's natural warming process and hamper seeds trying to make their grand spring entrance.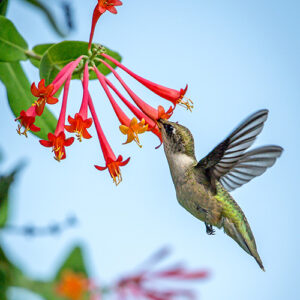 Plant for Pollinators
Making your spring clean-up eco-friendly involves many things, but ensuring your garden supports local pollinators is a simple step with a big impact. Spring is a crucial time for pollinators, as they're coming out of hibernation and in desperate need of food and energy sources. Try planting a patch of wildflowers to give passing bees, butterflies, and hummingbirds a gratifying spring feast! Make sure to avoid pesticides and insecticides, though, as insects provide an essential source of protein for many songbirds and hummingbirds.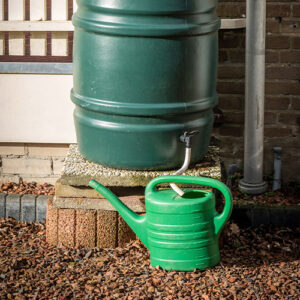 Mind Your Water!
If you haven't been collecting rainwater, now is a good time to start! Catching and using rainwater in the spring and summer can save buckets of water from going down the drain, reducing your carbon footprint and water bill all in one! You can also make your pond cleaning eco-friendly by using natural cleaning products, clarifiers, and beneficial bacteria.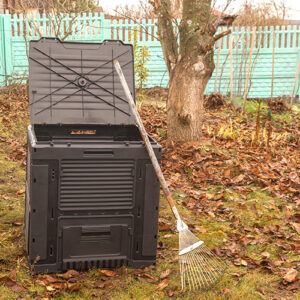 Compost
Composting is an integral part of eco-friendly spring cleaning and a great way to get rid of natural garden debris and enrich the soil. When doing your spring cleaning, add leftovers from the fall and branches from pruned trees and shrubs to your compost pile or designated bin. If you left your leaf piles over the winter, gather them up into a separate pile, as they quickly break down into a nutritious leaf mould. Leaf mould is much more sustainable than peat moss and will enrich next year's blooms, making it the perfect addition to your garden beds, containers, and herb boxes.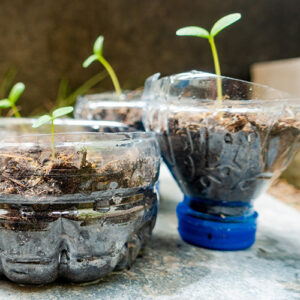 Recycle
There are many ways to tackle your spring cleaning the eco-friendly way, but reusing what you have is an easy, fool-proof practice that anyone can do! Use last year's leaves and compost to enrich the soil in your garden and pots, and reuse old trays or yogurt containers for seed starting. Repurpose old wooden or metal furniture and pots for garden decor, or turn a broken old fountain into a cool succulent planter. Basically, if you can make use of it in your garden, don't throw it out!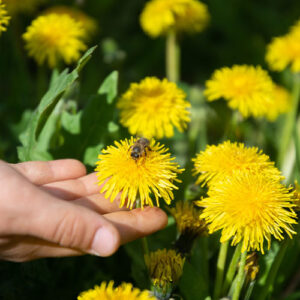 Mind the Weeds
An eco-friendly garden often has a ton of weeds! While it might not be your ideal way to start spring, weeds are excellent early fuel sources for bees and other beneficial insects, so consider leaving weeds standing a bit longer this year. If you do need to clear them away, try natural methods like manual removal, boiling water, vinegar, or salt.
The good news about going eco-friendly in the garden is that it's easy! Nature does the work for you, and that is something we can all appreciate after a long, cold winter. If you're ready to tackle eco-friendly spring cleaning in Alberta, stop by our Sherwood Park or St. Albert location today for more expert advice on creating a happier Earth!